Robotics
Robotics integrates all STEM fields in way no other subject can cover. It integrates mechanical, electrical, electronics, control engineering, computer science, technology, math and science. STEM2 Hub, through their partner and Northeast Florida FIRST affiliate Renaissance Jax, puts forward a K-12 robotics offering for the youth of the 7-county region.
Alternate Learning
To develop skills for today's evolving workplace and to promote global awareness and environmental literacy, the setting for STEM-focused learning is changing. Ensuring collaborative environments that promote innovation and creativity with flexible technology and highly available access to information are a focus for the STEM2 Hub.
Coding
Coding gives students an appreciation of what can be built with technology. Being surrounded by devices controlled by computers and understanding how they work, and imagining new devices and services, are enhanced by understanding coding.
Mathematics
Mathematically proficient students can apply the mathematics they know to solve problems arising in everyday life, society, and the workplace. STEM2 Hub works to help students apply math authentic hands-on learning and to apply it to real-world problems
Physics
The study of matter and its motion and behavior through space and time are key blocks for students to build their view of the world. STEM2 Hub recognizes its value in engineering and forensic studies and its new-found application to video games, simulators and movies.
NEWS
Medicine
Medicine has always been one of America's strengths, and physicians and researchers are among the most respected professionals in our society. STEM2 Hub felt making sure programs for students to ignite their passion for medical field was critical.
STEM2 Hub envisions high-quality, culturally relevant STEM learning experiences for every child and young person. In STEM2 Hub's view of Northeast Florida, students should have access to and possess a sense of belonging in STEM and lifelong learning pathways that extend across formal and informal K–12 and higher education settings, including schools, science centers, and other STEM-rich institutions. A STEM education, comprised of the following six core principles, holds promise for powerfully transforming all students' access to and engagement in STEM.
STEM2 Hub will be an active aggregator for the diverse group of School System Educators, Non-School System Educators, Corporations, Policymakers, Funders, Community Nonprofits, Researchers, Community Leaders and others in the development and ongoing refinement of a local vision for STEM education.
college math
Only 44% of U.S. high-school graduates were prepared for college math (algebra).
College Science
A mere 37% of high-school graduates were prepared for college-level science (biology and chemistry).
Women in STEM
74% of STEM workers are male. Only 26% are female.
Minorities in STEM
7% of STEM Workers are people of color.
The STEM2 Hub is assisted in it's efforts in many ways and by many individuals, groups, organizations, and companies. We welcome and celebrate all who invest their talent and their treasure in preparing young people for opportunities in STEM. We take a moment here to acknowledge some select Partners who stood with the STEM2 Hub to advance and deliver some specific Deep Dive STEM exposures to young people in 2017.
The STEM2 Hub is led by a staff of 3 individuals that spend the large majority of their time out among the ecosystem partners to maintain a keen sense of what exists, what is working, and what could be added to enhance STEM Learning. The hub maintains a small leased office with conference room services at 1279 Kingsley Avenue in Orange Park, FL.
3 days ago
Just a reminder that when you purchase a dozen @bethesdafarm_ eggs, you're supporting STEM Education. You can make a difference with something as simple as picking up some healthy, pasture-raised eggs from your local grocery store! 👍🏼 https://t.co/sftG5Mt4NR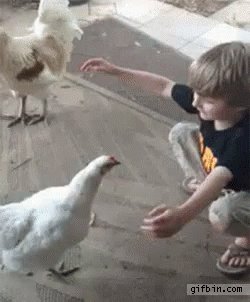 4 days ago
Check out the Intel Math Professional Development going on at Andrew A. Robinson Elementary School! We are thrilled to be supporting this program! https://t.co/jO5XlcK6zY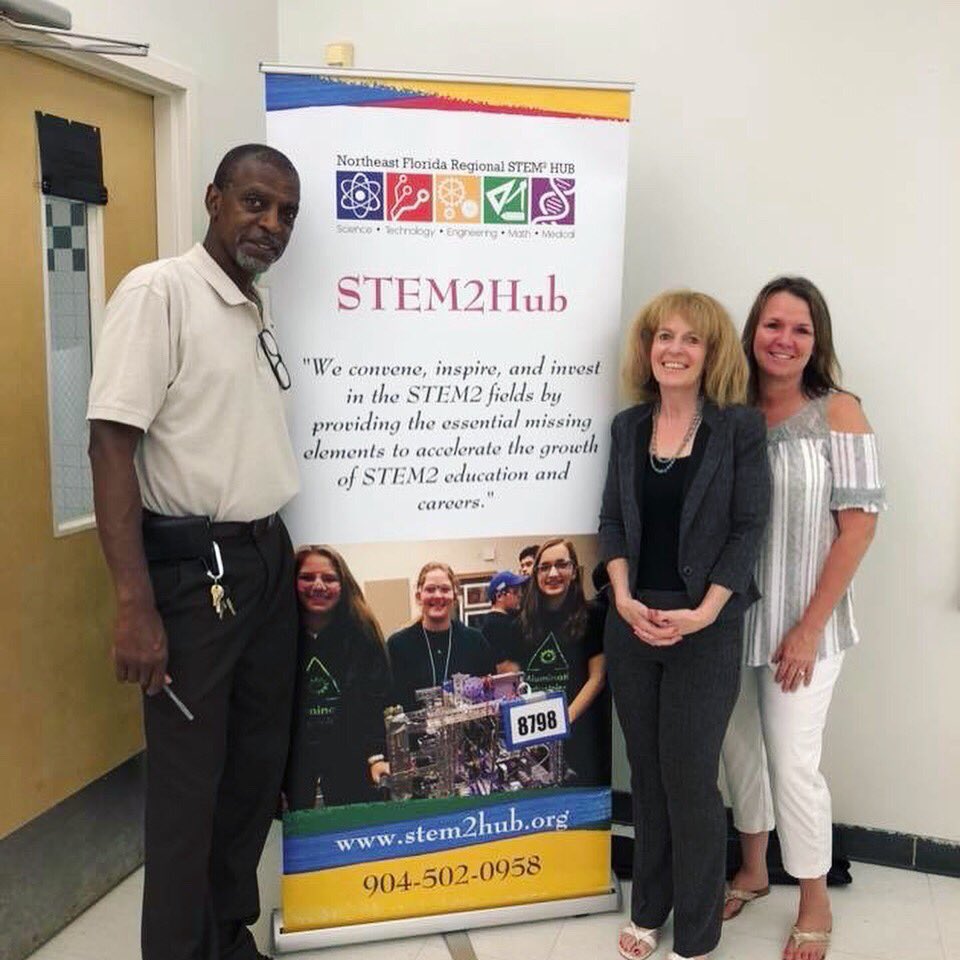 EMAIL
Questions: info@stem2hub.org
Partners: partners@stem2hub.org